07/21/2021
Queen Elizabeth expresses her gratitude for the condolences on Prince Philip's death
With her personal letter to Headmaster Bernd Westermeyer, Queen Elizabeth expresses her gratitude for the condolences of Schule Schloss Salem.
Queen Elizabeth emphasises in her letter what an important role Schule Schloss Salem played in Prince Philip's early years.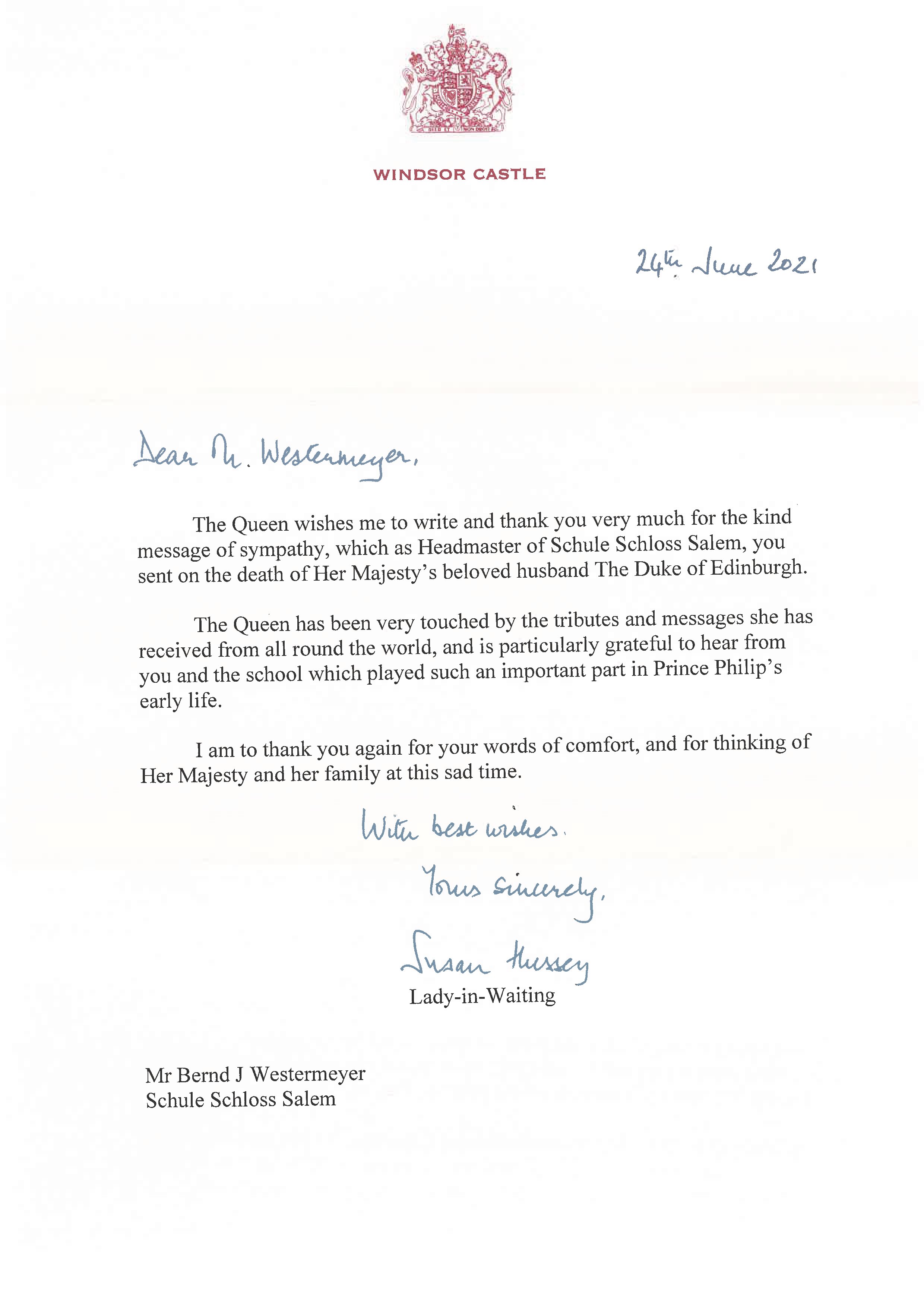 Marc Zirlewagen von der Redaktion der Altsalemer Vereinigung hat die Beziehung von Prinz Philip und der Schule Schloss hier Salem aufgearbeitet.
back