Scholarships at Salem
We Support Achievement and Commitment
Our scholarship programme is financed and supported by the Kurt Hahn Foundation. The non-profit foundation aims to support education and teaching at Schule Schloss Salem. The central idea is to enable particularly gifted and capable children and young people to visit Salem independently of their parents' income through scholarships.
Prerequisites
Very strong academic performance
Civil engagement in the community
Outstanding talent in music / sports / arts …
Special attributes aligned with the spirit of Schule Schloss Salem and its founders
Expectations
Scholarship holders play a special role at Schule Schloss Salem. They act as role models through their high social competencies and willingness to take on responsibility and are dedicated representatives of the school, both during school activities and at off-campus events.

Partial scholarships are available to students in both the Abitur and the English-language International Baccalaureate programmes.
Community
Once school begins all scholarship holders become acquainted with one another at a special get-together event. Depending upon the weather, an individual programme is arranged that focuses on informal networking but also on informing students about the Kurt Hahn Foundation. Schule Schloss Salem places great importance on the interaction of all scholarship holders with each other and on their relationship to the financial donors and supporters of the school.
Level of Scholarship Aid
The base amount for each scholarship is 6,000 € per year, or 500 € per month – independent of the income and financial circumstances of the family. This means a reduction in the current school and boarding fees by this exact amount.

Need-based Increases to Partial Scholarships
Beyond this base scholarship an additional sum can be granted in consideration of the income and financial circumstances of the family. It must be applied for separately and substantiated with documentation such as tax assessments, etc. We explicitly ensure that this personal data will be handled confidentially. It has no influence on the qualification for a scholarship. The school gives sole consideration to the academic qualifications and the personal qualities of the applicant with regard to our official criteria.
As a rule it is expected that a family makes a contribution of 6,000 € per year, or 500 € per month.
If no income statement is submitted, the scholarship will be limited to the base amount of 500 € per month.

Four Steps to a Scholarship Award
Application is part of the regular application for a place at school
Agreement about the potential level of a scholarship (upon submission of the parents' tax assessments)
School's decision regarding admission with or without a scholarship
Scholarship contract
Applicants need to fill out the application form (see downloads) and send all necessary documentation at the same time that an application for school admission is submitted.
Get in touch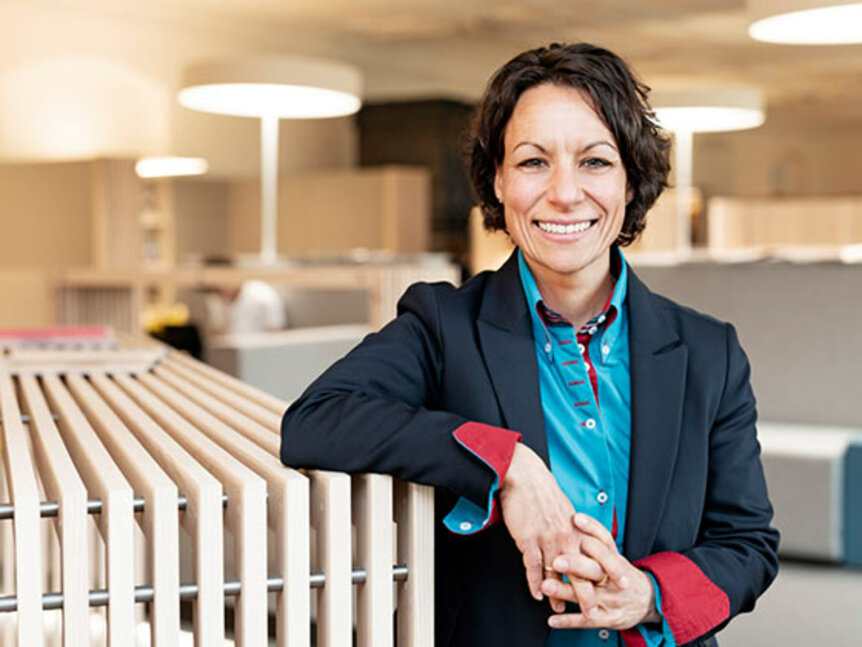 Dr. Stephanie Nau
Head of Admissions
For your initial approach please contact the Assistant to the Admissions Office.

Frequently Asked Questions (FAQs)
Who can apply?
The applicants should currently be attending grade 4 of a primary school or the lower or middle school of a grammar school, or another secondary school and should not already be a student at Salem.
Furthermore applicants should set themselves high standards and readily assume responsibility, show a particular commitment in an area of social engagement, in music, art or sports; present a strong academic record; have a command of the German language sufficient to be able to participate fully in classes in the Abitur system, or, likewise, in English for admission to the International Classes
Students who are already attending Schule Schloss Salem are not eligible to apply for a Salem scholarship. In grades 8 to 10 they may apply for a Heinrich Blendinger scholarship.
What must the application contain?
The documents must include: Scholarship Application Form, handwritten letter of motivation (approximately 2 pages), and copies of all final year report cards from grade 5 onwards. If applying for a scholarship beyond the basic scholarship, please also enclose the income tax statements of the parents or guardian.
For what period are the scholarships awarded?
Partial scholarships are granted until a student graduates. During this time the school verifies annually through tax documents that the pupil continues to meet the financial prerequisites. For this reason, the school expects a tax assessment statement to be submitted annually.
What are the exact procedures for application?
When requesting a scholarship, all necessary application forms and documentation must be submitted in full, "as a packet," together with the application for a place at Schule Schloss Salem. These are to be submitted either by email or per post to:

Schule Schloss Salem
Admissions Office
Schlossbezirk 1
D-88682 Salem

Send email
When do I receive a reply? Who makes the decision?
Once all documentation has been received, the regular application process for a place at Schule Schloss Salem can begin. We prefer a personal visit to Salem for an admission interview. As an alternative we arrange a digital meeting. Either way it is necessary to sit (online) placement tests. When visiting Salem a tour of the school will be provided by Salem students and visiting students are invited to lunch in the student dining hall. At the same time the parental income statements will be examined and a possible level of scholarship agreed upon with the family members. Feedback from the admissions interview, placement tests and campus tours will be relevant to reaching a decision. The decision to offer a place at Salem, with or without a scholarship, is taken by common agreement between the admissions office, the department of studies, the heads of boarding school and the management board.